About
About Us
As our customer's on-line requirements range from simple web sites to e-commerce solutions, and advanced web applications, each project requires its own unique mix of business consultancy/integration, web technology and resources.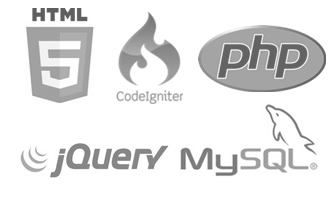 As a result, we do not take a packaged approach to our services and product offerings but rather we aim to provide a unique combination of consultancy, technology and services aimed at meeting the specific needs of each client project.
We help our customers by first gaining an understanding of their businesses and their business aims and objectives both on and off-line. This knowledge, allied to our experience of the web and associated technologies enables us to provide web services to complement our customer's business aims and wider objectives.
It is an additional aim that we offer services and products which make our customers management of their web, IT and administration systems as easy as possible, either as an outsourced service or when managed internally.
Our customers come first…always!, and we aim to provide services which exceed our clients expectations. That's what drives our success!