eCommerce Web Development
E-Commerce website design is one of the many specialties of the DMC Web Services website development team.
The systems detailed below are well suited to small to medium sized e-commerce operations. If you are seeking an enterprise e-Commerce solution or a system with one or more of the following requirements, you may wish to consider either our Bespoke E-Commerce Solutions or Magento e-Commerce Solutions:
You need to sell products with more complex variable attributes such as size, colour, or products with add-ons where stock should be managed through your site for each product variant.
The volume of products for sale on your site is likely to exceed 1000.
You have the need for multiple administrative users with varying degrees of system access/permissions.
You wish to sell through multiple web-sites but manage all your product and customer data from one admin area.
You need to integrate your system with sales through other channels such as Amazon or eBay.
The e-Commerce functions your site requires are non-standard and/or, you envisage requiring a higher degree of bespoke programmed site functions.
You require more advanced Management Reporting on Sales Revenues, Product Views, Traffic Analysis etc.
You wish to implement an aggressive web marketing strategy with specific emphasis on SEO activity.
You need to integrate your system with an extental Accounts/Stock/Inventory Management or EPOS system
You wish to implement an aggressive web marketing strategy with specific emphasis on advanced SEO activity.
Based on the osCommerce platform with over 15 years in development, our system is a specialised variant on the tried and tested solution used by thousands of E-Commerce stores around the world. In short – if you are a small business looking to sell your good or services on-line, our system is powerful, scaleable and reliable.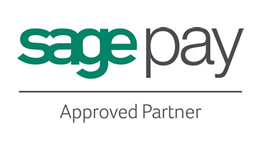 Your E-Commerce website design service will include features such as unlimited categories & products, multiple payment options, multiple shipping methods, multilingual support, downloadable product feature, support for payment in Sterling, US Dollars and Euros, Spanish & German language support, newsletter management, mass-e-mail functions, and inventory stock control.
Our systems are a great choice for an E-Commerce solution to deliver high end functionality now and the flexibility to extend your site in the future.