Card Switcher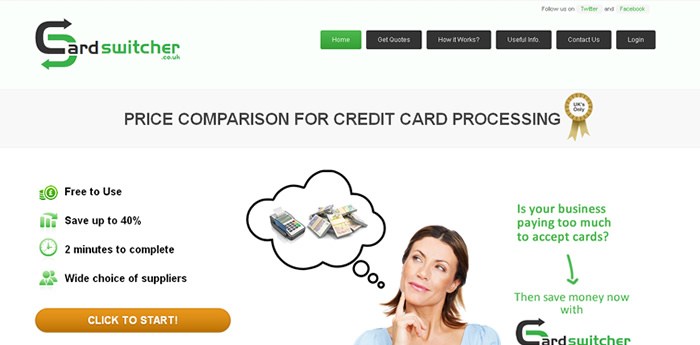 Card Switcher is the UK's 1st price comparison site for Merchant Card Services. DMC Web Services were selected from a set of 10 leading UK web development companies to project manage and deliver the system from concept to live production.
With advanced programming and web services, the bespoke system was built to be fast, flexible and responsive from the ground up allowing the system to process large volumes of data quickly and accurately.
Users can enter their details and receive tailored quotes from leading suppliers in seconds.
Skills: PHP, mySQL, jQuery, Javascript
Customer: Card Switcher
Year: 2013
Other Projects